Double-side wood planer with great production efficiency!
The table equipped with three powered rollers is hard chrome plated and precision ground. The precision ground gives this planer a plenty of support for the larger workpiece. It can ensure the smooth feeding motion and maximum wear resistance.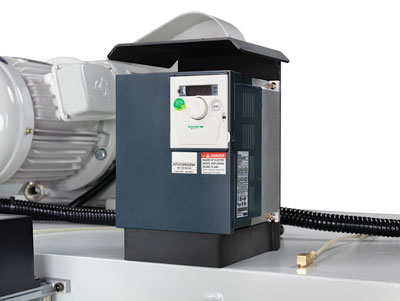 There are two outfeed rollers and table rollers provided at the outfeed end of the top cutter-head. All rollers are powered to assure more powerful and stable feeding performances.
The powerful 5HP feed drive motor combined with inverter and gear reducer will handle the most demanding work. Its high speed feed up to 40M/min. It can provide extra powerful workpiece feeding and permit high-speed planning easily.