Double side planer for large workpiece! Catering to the requirements of furniture and construction industries, we have come up with a comprehensive range of wood planers.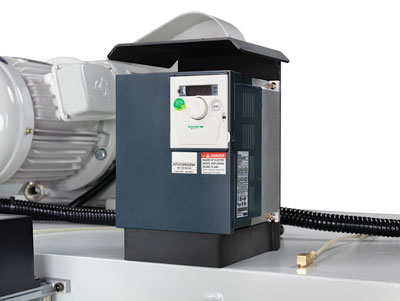 Double Sided Planer Machine pressure spikes are in an overlapped layout with a minimum of gaps that hold the workpiece firmly and evening ensuring shake-free feeding, even for short workpiece.
Reduce wear caused by temperature rise and improve efficiency of power transmission.
The bottom cutterhead can be conveniently pulled out and is combined with an air wrench for greatly saving knife change time.
The automatic lubricator delivers frequent lubrication oil to the caterpillar chain.
Digital display and quick operation to reduce wear on mechanical gearbox.
Instant response and emergency stop to any abnormality, or just to stop/start the feeding, and provide the operator at the rear to perform on-site height adjustment of machine.