About Us
GOODTEK MACHINERY CO., LTD is a specialized manufacturer of heavy-duty double surface planer. Serial types are respectively, such as
Double Sided Planer Machine, Double Sided Automatic Planer, Double Surface Planer, Wood Thickness Planer, Two Sided Planer, Automatic single planer and the special specification ,etc. Except the standard equipment, there are also many kinds of optional equipment for users to choose,for instance, Spiral cutter head, digital positioning control (Digital readout ),etc.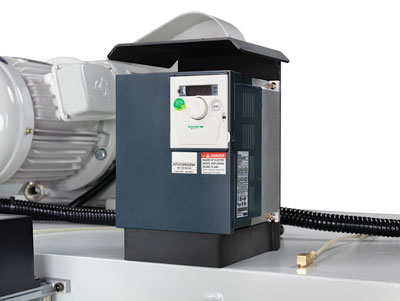 From this year on, we use inverter as feed speed control, its advantage is that you just need to turn the button instead of drive pulley and also you don't need to exchange the variable belt. It is more convenient for the operator to run the machinery.

The common characteristic of the products is: Heavy cut , high efficiency , suitable for producing huge amount of wood processing .
Flexibility feed-in equipment which can change the timber from be curved to straight , be suitable for the manufacturing industry of the furniture to choose.

It can supply meticulous and parallel surface for being good in follow-up processing, and be more suitable for integrated raw material in preparing material processing.

Double surface planer is suitable for not only wood but also nonmetal,
such as PVC, bakelite, plastic material, graphite, etc. Having many clients use our machinery to process this kind of raw material.

Seeking high efficient and perfect machine in current modern, our machine has become indispensable cycle in wood material processing.
Inquiry